Home>
> Virtualization

WE ARE HERE TO SERVE YOU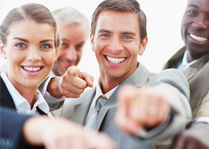 CONTACT US TODAY FOR ADDITIONAL INFORMATION
PHONE:502-272-2333
FAX:502-272-2330
EMAIL:
info@definitiveiss.com

our commitment
We are commited to understanding the needs of our customers and delivering the most innovative solutions.


Virtualization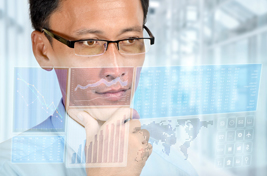 Server virtualization provides protection against software-based failure as well as improves the efficiency, availability and performance of IT applications. The central component of software virtualization is a virtual server. This is essentially a complete running PC set up to perform a server task. It is different from a PC in that it is run from within a different operational system.
If a server cannot remain functional as a result of hardware failure, all virtual servers on that machine are impacted. To offset this problem, physical servers are often run in clusters using a single machine supervisor. If one machine is overburdened or experiences a hardware failure, the machine supervisor will automatically restart those virtual servers on a new physical host to prevent interruption. This provides a high degree of reliability and flexibility for virtual server setups.
Server hardware can be very expensive, and many servers do not utilize their full resources. When this is the case, virtualization can provide a way to reduce hardware costs while still providing protection against software failure. Virtualization reduces capital expenses for computing and storage and scales operating costs with expected and unexpected computing demands
Mitigate your risks from hardware failure, avoid on site power loss and increase mobility by relying on utilize cloud services for disaster recovery or host server environments to virtualize your computing and storage systems. Definitive's IT consultants can help you design and implement the hosted solutions that best fits your business.