Home
> Solutions

WE ARE HERE TO SERVE YOU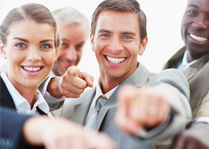 CONTACT US TODAY FOR ADDITIONAL INFORMATION
PHONE:502-272-2333
FAX:502-272-2330
EMAIL:
info@definitiveiss.com

our commitment
We are commited to understanding the needs of our customers and delivering the most innovative solutions.


Solutions
Definitive-ISS industry experts can not only implement customized solutions to address your technology needs, but also monitor and manage their performance which will free up some of your IT resources to focus on the business at hand. Please review the services section for additional details.