Department of Defense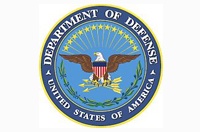 Definitive is responsible for successful delivery of product and services, and supporting maintenance on IT products which include Cisco, HP, IBM, Sun (Oracle), DEC, Black Box, and Avocent equipment. Support services include Emergency On-Site Maintenance ("EOSM") to restore systems to operational condition. Rapid response support services including troubleshooting and diagnosing critical system failures, equipment relocations, installations, de-installations, and technology refreshes are available. Definitive offers 24 hours/day, 7 days/week on-call engineering, vendor support, help desk, and O-Level maintenance for migrated systems and maintenance responsibility for new and legacy operational systems.
We provide all materials necessary to accomplish corrective maintenance tasks, including spare parts (exchange system components), maintenance diagnostics, and required tools and test equipment. We also offer extended warranties for Cisco, Sun (Oracle), and HP equipment.
When new equipment is introduced, a Definitive Senior Technical Engineer performs the training by demonstrating operating techniques. The Technician/Engineer also provides supporting documentation to assist the trainee after our personnel leave the site.
Definitive has a valuable logistics network in place to facilitate the needs of our customers. We have current accounts with more than 300 vendors, and we maintain current information on all vendors in our Inventory Tracking System. This assists our Buyers in obtaining the best prices and terms available. We follow all DFARs regulations to ensure we don't supply our customers with grey market and/or counterfeit parts. In addition, Definitive maintains a cross reference of parts by manufacturer and characteristics. The Definitive database for parts and materials may be accessed to retrieve information for the user in the following manner:
Part Number
Part description (CPU, power supply, PCB, etc.)
Physical location
Prescribed level of a certain part number
Last cost of a part or histories of costs for a certain part number
Sources for parts previously purchased
This data further assists Definitive in achieving the minimum necessary cost of repair, a savings passed on to the customer. Our logistics team performs a quarterly physical inventory and oversees all shipping and receiving from those locations. Findings of the inventory surveys are reported and adjustments made to the stocking levels as required.
Definitive has successfully maintained IT support for:
Integrated Space Command Control (Vandenberg Air Force Base, Peterson Air Force Base and Cheyenne Mountain Air Force Station)
NORAD Integrated Space Support Contract ((Vandenberg Air Force Base, Peterson Air Force Base and Cheyenne Mountain Air Force Station)
As a subcontractor to Lockheed Martin Mission Systems and now Raytheon Inc., Definitive has provided high quality IT equipment preventive and remedial maintenance support services for the U.S. Air Force in Colorado Springs, Cheyenne Mountain, Vandenberg AFB, CONUS, and OCONUS sites since October 2000.