Home>
> Data Center

WE ARE HERE TO SERVE YOU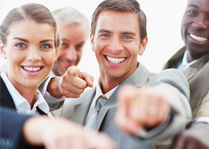 CONTACT US TODAY FOR ADDITIONAL INFORMATION
PHONE:502-272-2333
FAX:502-272-2330
EMAIL:
info@definitiveiss.com

our commitment
We are commited to understanding the needs of our customers and delivering the most innovative solutions.


Data Center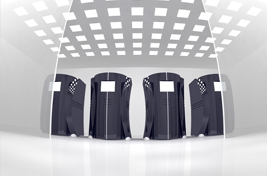 For most companies the data center is the heart of their business operation and it is therefore critical that the infrastructure design meets the standard required to protect the company's valuable information assets. However managing an mainframe-based datacenter in-house is a cumbersome task,
Definitive ISS offers critical data center support that ensures secure functioning with 100% uptime.. With in depth technical expertise and unparalleled delivery capabilities, we provide Datacenter Management services that help organizations to better align IT with their business goals.
Our industry knowledge is a perfect blend and on-site and remote resources, offering you comprehensive Datacenter management services on mainframe and midrange platforms. Our datacenter management services.
We remotely monitor the client's environment and effectively identify threshold violations/ errors based on our predefined metrics. Definitive's operations provide robust reporting for showing an accurate real time picture of the current state of your critical infrastructure.


Mainframe Mid-Range service:


L1/L2 support for client data centres
Operation Support
Product Support
Remote server Administration
Batch Stream Monitoring
Definitive ISS offers access to world-class technology, process and resources that helps you stay competitive in any business environment. Our services are customized with technical expertise and experience is solely designed for your current and future organizational business requirements.