Home>
> VTC & Collaboration

WE ARE HERE TO SERVE YOU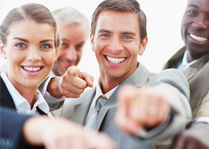 CONTACT US TODAY FOR ADDITIONAL INFORMATION
PHONE:502-272-2333
FAX:502-272-2330
EMAIL:
info@definitiveiss.com

our commitment
We are commited to understanding the needs of our customers and delivering the most innovative solutions.


VTC & Collaboration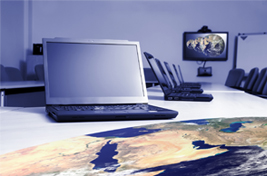 Video conferencing is quickly becoming a widely popular cost effective tool for small and big businesses. Advancements in VTC technology allows experts from all over the world to communicate from various locations all at once while avoiding the high costs of travel. Additionally, a group can attend lectures, meetings, and conferences without leaving the office simply by setting up VTC in one room
Professional installation of VTC systems enable any size workforce to engage in face-to-face communication, while ensuring that information travels quickly and effectively. This means fast and effective communication, regardless of physical location, which greatly enhances intelligence gathering and collaborative analysis without delay and miscommunication of sensitive information. Definitive's VTC solutions offer the ability to
Definitive ISS offers our customers the reliably to connect seamlessly and on-demand utilizing several types of installations including point-to-point video and multi-point video conferencing. Instalations also include deploying room systems wherein multiple cameras and microphones are used inside a bigger conference room for larger groups.