Home>
> GSA Schedule

WE ARE HERE TO SERVE YOU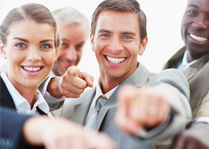 CONTACT US TODAY FOR ADDITIONAL INFORMATION
PHONE:502-272-2333
FAX:502-272-2330
EMAIL:
info@definitiveiss.com

our commitment
We are commited to understanding the needs of our customers and delivering the most innovative solutions.


GSA Schedule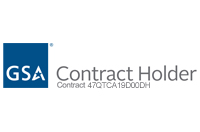 Contract Info
Duns Number: 093151145
Contract Number: 47QTCA19D00DH
Contract Ceiling: $6 million
Contract Duration: June 13 2019 – June 12 2024
Contact for Inquiries:Chris Mills - cmills@definitiveiss.com
About GSA Schedules
GSA Schedules, also known as Federal Supply Schedules, and Multiple Award Schedules (MAS), are long-term governmentwide contracts with commercial companies that provide access to millions of commercial products and services at fair and reasonable prices to the government. Schedules make buying easy and efficient with the use of modern technology to connect government buyers and industry.
What Schedules Offer
Regulatory Compliance
Fair and Reasonable Pricing
Fast Order Placement
Full Product and Broad Service Offerings
GSA Schedule Labor Categories
Communications Technician II
Computer Modeling and Simulation Specialist
Field Service Technician – Senior
Field Service Technician Intermediate
Information System Security Engineer
LAN Designer
Operations Manager
PC Support Specialist
Program Manager
Project Manager II
Project Manager / Architect – Senior
System / Network Administrator
Systems Engineer IV
Systems Engineer III
Technician II
Technician I
Web Systems Architect
Applications Programmer
Applications Systems Analyst/Programmer – Intermediate
Applications Systems Analyst/Programmer – Senior
Business Process Consultant
Business Subject Matter Specialist
Business Systems Analyst – Intermediate
Business Systems Analyst – Senior
Business Systems Specialist
Chief Information Security Officer
Client/Server Database Manager
Client/Server Network Architect
Client/Server Support Analyst
Communications Analyst – Intermediate
Communications Analyst - - Senior
Communications Facility Engineer
Communications Installer
Communications Transmission Engineer
Consultant
Data Architect
Data Communications Manager - Planning & Implementation
Data Entry Supervisor
Data Security Administration Manager
Data Security Analyst – Intermediate
Data Security Analyst – Senior
Data Warehousing Administrator
Data Warehousing Analyst
Data Warehousing Programmer
Data Warehousing Project Manager
Data/Configuration Management Specialist
Database Administrator
Database Analyst/Programmer – Intermediate
Database Analyst/Programmer – Senior
Database Manager
Disaster Recovery Administrator
Disaster Recovery Analyst
Documentation Specialist – Intermediate
Documentation Specialist – Senior
Electronic Data Interchange (EDI) Manager
Electronic Data Interchange (EDI) Specialist
Electronic Mail Coordinator
Engineering Subject Matter Specialist
ERP Business/Architectural Specialist
ERP Business Analyst – Intermediate
ERP Business Analyst – Senior
ERP Programmer
Graphics Specialist
Groupware Specialist
Help Desk Coordinator – Intermediate
Help Desk Coordinator – Senior
Help Desk Manager
Help Desk Support Services Specialist – Intermediate
Help Desk Support Services Specialist – Senior
Information Assurance Development Engineer
Information Assurance Engineer
Information Assurance Network Specialist
Information Assurance Systems/Network Specialist
Information Center Consultant
Information Center Specialist
Information Security Business Analyst
Information Services Consultant
Information Systems Auditor – Intermediate
Information Systems Auditor – Senior
Information Systems Training Specialist – Intermediate
Information Systems Training Specialist – Senior
Internal Communications Systems Consultant
IT Subject Matter Specialist
LAN Administrator – Intermediate
LAN Administrator – Senior
LAN Support Technician – Intermediate
LAN Support Technician – Senior
LAN/WAN Administrator
LAN/WAN Integrator
LAN/WAN/MAN Administrator
Network Control Technician
Network Engineer – Intermediate
Network Engineer – Senior
Network Operations Supervisor
Network Planning Analyst – Intermediate
Network Planning Analyst – Senior
Network Planning Manager
Network Systems Administrator
Network Systems Manager
Network/Hardware Support Technician
Operations Manager - Data Communications
Operations Manager - Voice Communications
Operations Systems Manager
Operations/Network LAN Administrator
Operations/Technical Support Analyst
Operations/Technical Support Manager
PC Products Analyst
PC Systems Specialist
PC/LAN Management Analyst – Intermediate
PC/LAN Management Analyst – Senior
Project Engineer
Project Manager – Senior
Quality Assurance Analyst – Intermediate
Quality Assurance Analyst – Senior
Quality Assurance Specialist
Security Coordinator
Site Manager
Software Architect
Software Developer – Intermediate
Software Developer – Senior
Software Systems Engineer – Intermediate
Software Systems Engineer – Senior
Systems Administrator – Intermediate
Systems Administrator – Senior
Systems Analysis and Programming Director
Systems Engineer
Systems Management Technologist
Technical Editor
Technical Writer
Telecommunications Analyst/Technician
Telecommunications Engineer/Analyst – Intermediate
Telecommunications Engineer/Analyst – Senior
Telecommunications Manager
Telecommunications Network Help Desk
Telecommunications Programmer/Systems Analyst – Intermediate
Telecommunications Programmer/Systems Analyst – Senior
Telecommunications Technician
Telecommunications/Communications Integration Engineer
Test Engineer
UNIX Systems Administrator
Voice Communications Administrator
Voice Communications Manager - Planning & Implementation
Voice Communications Technician
Web Content Administrator
Web Content Analyst
Web Designer
Web Marketing Manager
Web Operations Manager
Web Project Manager
Web Security Administrator
Web Security Analyst
Web Software Developer
Web Technical Administrator